Structural Drying


in Monroe, NC

When flooding and water damage happens, you must remove all traces of moisture from your home to get everything back to its original condition and avoid the potential for future damages. Conventional drying methods provide some relief but they often leave behind moisture in hard-to-reach areas. The water experts at Providence Restoration of Monroe, NC, use state-of-the-art moisture detection equipment, including infrared thermal imaging cameras to identify all moisture points.
IICRC-Certified Technicians

24/7 Fast Response

Quick Action Stops Escalating Damage

Get Back to Dry ASAP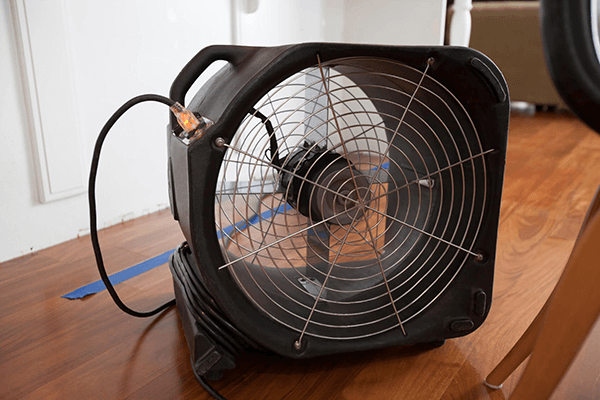 Structural Drying Procedures
Mitigating water damage is more than just drying the carpet. The structural drying procedure involves finding and repairing all sources of moisture, drying the structure, and preventing secondary damage like mold from occurring. The drying process is not complete until we wholly dry the entire structure, including the subfloor, framing, drywall, cabinets, and other building components.
Not drying out an area of the building can create more damage and expense. Providence Restoration provides a 24/7 emergency response to protect your home or business. When our team is onsite, certified technicians evaluate the extent of the damage using moisture meters and thermal imaging cameras to find all the moisture issues and concerns.
Providence Restoration will work directly with your insurance company to restore your home or business to its pre-loss condition. Our highly trained technicians use cutting-edge technology and methods to make sure your home or business is safe, comfortable, and dry.
Where Moisture May Hide
There are many places where moisture can hide and cause additional damage even after you think your home has been thoroughly aired and dried. Spaces behind walls, underneath floors, and in your ceiling can be filled with moisture. Your insulation can also be soaked in water without your knowledge.
To remove excess moisture from your home, you need to use dehumidifiers to thoroughly eliminate the water hidden in hard-to-reach areas. Dehumidification can remove water from nooks, crannies, and other places that traditional drying methods cannot reach in your home or office.
Why Structural Drying is Important
One of the main reasons why dehumidification is important to a water-damaged home is because it lowers the possibility of mold growth. Molds love a moist environment, which you can eliminate with top-quality dehumidification services by the seasoned professionals from Providence Restoration. Letting mold and mildew grow in these areas will result not only in allergies, respiratory ailments, and musty odors but also the possibility of structural damage. Excess moisture causes wood rot, which can lead to structural issues. It also creates a breeding ground for bacterial growth that can trigger an infestation of disease-carrying pests and insects.
Let Providence Restoration Remove Excess Moisture in Your Property Quickly & Efficiently
When your home or business in the Monroe, NC, area experiences water damage, you will need the help of a professional structural drying service to dry the hardest-to-reach areas of your property. Aside from removing excess moisture, we can also help with sewage removal and plumbing problems like toilet overflow and appliance leak restoration. When you need our services, contact Providence Restoration online or give us a call at (704) 946-8534 to schedule an assessment and get an estimate.