Storm Damage Restoration


in Monroe, NC

Has your home or business been damaged by a storm? Providence Restoration will be on their way to your door, 24/7, in the Monroe, NC, area.
24/7 Fast Response

Emergency Board-Ups to Protect Against the Elements

Tree and Debris Removal

Ice Dam Repair

Storm Damage Reconstruction

Wind Damage Repair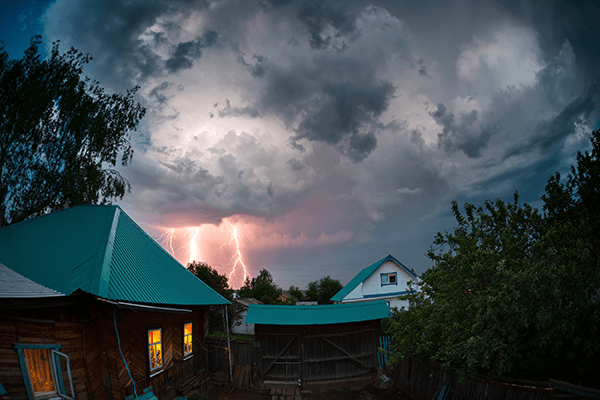 High winds, winter storms, and heavy rain can cause serious damage to homes and businesses through falling trees, ice damage, and flooding. At Providence Restoration, our storm damage restoration contractors are dedicated to helping our clients reclaim their home or business after a disaster strikes.
Our storm damage contractors work with both you and your insurance company to come up with the best plan for your situation. At Providence Restoration, we understand that storm damage can be extremely disruptive to your daily routine. This is why our workers place an emphasis on efficient and quality work for all of our local residential and commercial clients.
When a major storm damages your residential or commercial property, Providence Restoration has the powerful equipment and manpower to quickly cleanup and restore your property. If debris is left behind, we will haul it away for you! Our team will decrease the amount of damage sustained from a storm.
At Providence Restoration, we provide homeowners, business owners, and property managers with restoration services covering a vast array of storm damage emergencies. These include water extraction, structural drying, water removal, water cleanup, and remodeling in all affected areas of the structure, basement, or crawl space. With our knowledge in storm damage restoration, we can stop the growth of mold and eliminate offensive odors.
Our IICRC-certified technicians are fully equipped when they arrive to extract water and decontaminate any area affected by storm damage, no matter how large or how small. You can expect our proven professionals to be kind, courteous, and skilled from start to finish.
Best Way to Brace for Storm Damage
When a severe storm is headed toward your home or office, there is no way to predict the extent of its impact. But you can limit the damages by following these steps before the storm arrives:
Close all windows and doors that might allow water into your property.

Remove all valuables that can be damaged.

Remove furniture from the potential flood zone.

Remove items with wooden legs or supports from carpeted areas or hardwood floors to eliminate the potential for stains.
How Providence Handles Your Restoration Efforts
Once the storm hits, our certified crews are standing by on a 24/7 basis to help you get your property and your life back in order ASAP. When our restoration specialists arrive at your job site, they will:
Make sure the working environment is safe

Inspect and identify the storm damage to make sure the flooding has stopped

Extract water from your property with our truck-mounted system and water pumps

Seal off the affected area to prevent other areas from being flooded or damaged

Install drying equipment and dehumidifiers for wet carpet, hardwood floors, and other damaged materials

Monitor drying efforts until all materials are dried to specified requirements

Prevent mold damage
Trust Providence Restoration to Help You Rebound from Storm Damage
When a severe storm strikes your home or office in the Monroe, NC, area, you need help immediately. Regardless of whether you are trying to rebound from water damages created by a flood, fire, and smoke damage from a lightning strike or something else, the company to call is Providence Restoration. Our emergency crews are ready on a 24/7 basis to assist in your hour of need.
Frequently Asked Questions
Your level of coverage varies according to the terms of your policy, but, in general, property damage caused by a weather event is usually covered.
Absolutely. Nearly all policies require homeowners to take proactive steps to guard against further damage, and the cost will be covered provisionally. These proactive steps include hiring a certified, licensed contractor to secure tarps over damaged roofs and broken windows or doors.
In most states, yes. Interior water damage will be covered as a result of a sewer backup or sump pump failure during heavy rains.
Yes, if you file your claim in a timely manner, and if your insurance adjuster and roof inspector can pinpoint the damage as being caused by a recent storm and not a lack of regular homeowner maintenance overtime.