Sewage Cleanup


in Monroe, NC

Providence Restoration will be on our way in an hour or less to respond to your sewage emergency in the Monroe, NC, area. Contact Providence Restoration right away to begin the cleanup process.
24/7 Fast Response

IICRC-Certified Technicians

Avoid Escalating Damage with a Phone Call to Providence

Bill Directly to Your Insurance

Locally-Owned and Operated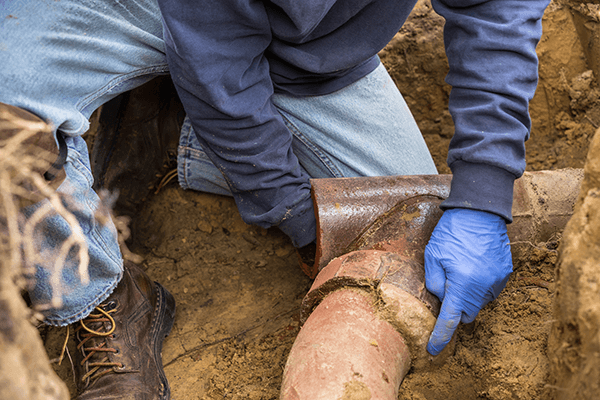 You can't address sewage damage on your own. IICRC-certified technicians like Providence Restoration have the training, expertise, and protective equipment necessary to perform a thorough cleaning safely.
Drains and sewer lines contain bacteria, viruses, and other harmful substances that are flushed through the drain lines multiple times per day. What happens when these drain lines fail – a pipe bursts or a sewer line corrodes? If this occurs on your property, the results can be severe. Hazardous microbes can seep into your sheetrock, carpet, wood flooring, or other building materials, and will wreak havoc on the air quality of your home. You need to take immediate action. Providence Restoration is an experienced full-service restoration company in Monroe, NC, with a track record of success.
Our operators are standing by to answer any questions you may have. If you would like one of our trained technicians to evaluate your property, give us a call at (704) 946-8534 .
Symptoms of a Sewer or Drain Line Issue
Handling a backed-up drain line, overflowed toilet, or septic system failure before you have extensive sewage damage is not an easy feat. That is why it is important to identify the symptoms of a potential failure early – before it turns into a catastrophic event.
Gurgling Sound within the Drain Line
Noticing an odd sound when you flush the toilet or run your faucet? This could be the presence of air bubbles within the drain line, resulting from a small leak within the pipe. This sound could be the first sign an issue is forming and needs to be addressed before you have sewage damage.
Pipes Slow to Drain
Do you notice your toilet is flushing slower than normal, or your kitchen sink is taking longer to drain? A leak or clog could be present or forming within your drain lines.
Sewage Smell
Under normal circumstances, you will never smell raw sewage coming from your drain lines. If you detect an odd, distasteful smell, it is time to call a professional to rectify the situation quickly. The longer you wait, the worse the damage could be.
Water Pooling Around Sewer Lines
Every property has a sewer line running from the city service or septic tank. If you notice water pooling around those areas, call a professional right away. This presence indicates an issue with your sewer line and could cause severe sewage damage to your home or business.
Sewer Water Overflowing in Toilets or Sinks
If you notice an overflow of sewage in your toilet, bathtub, or sink, then you have a hazardous condition on your hands. You need to call a professional immediately to eliminate any potential viruses, bacteria, or microbes that could be present in the area.
Choosing the Best Professional is Key
Providence Restoration is the right company for you. Contact us today at (704) 946-8534 .
Immediate Response
The city sewer line is not going to fail on a weekday between 9 am and 5 pm. Nor will your toilet overflow mid-day. That is why Providence Restoration has staff ready to take your call no matter the time of day. Evenings, weekends and early mornings are more common than not, and we understand what it takes to truly run a 24/7 business.
Free Consultation
When you pick up the phone to call Providence Restoration, one of our friendly dispatchers will take down your information and send an experienced technician immediately. We know there is not a minute to lose and will work on winning your business by providing the most competitive and reasonable quote.
Sewage Damage in Your Home or Business?
With everything you need to handle as a homeowner, the last thing you want to face is a back-up of your sewage or drain lines. This situation can be extremely stressful, and if placed in the wrong hands, can lead to a huge disaster and costly repairs. That is why Providence Restoration is the right company for you! We arrive equipped with the right tools, skills, and experience to restore your property quickly and effectively. Our restoration company is available 24/7 with dispatchers ready to take your call.
If you would like one of our trained technicians to evaluate your property, give us a call at (704) 946-8534 . Our consultations can provide you the insight necessary to restore your property from sewage damage and drain cleanup.