Asbestos Removal & Asbestos Abatement


in Monroe, NC

For asbestos removal and asbestos abatement, rely on certified professionals like Providence Restoration in Monroe, NC. Because disturbing asbestos can cause life-threatening illness, DIY asbestos removal is not recommended by the EPA. Actually, North Carolina law requires an asbestos removal permit when dealing with certain amounts of asbestos.
IICRC-Certified Technicians

Follows EPA and OSHA Guidelines for Asbestos Removal

Safe and Complete Asbestos Abatement

Protect Your Family's Health from Airborne Asbestos Fibers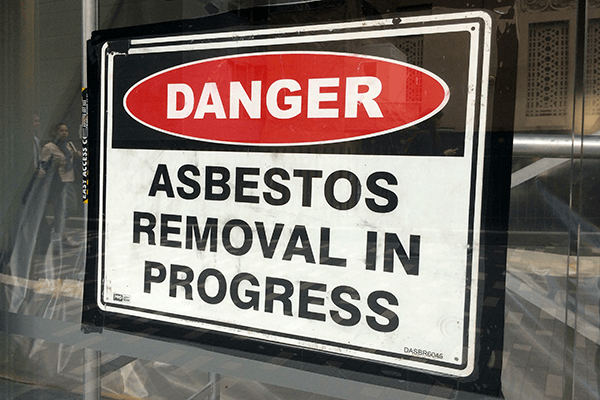 Where Will I Find Asbestos in My Home or Business?
Asbestos is commonly found in older buildings built before 1980. For decades, asbestos was used for its excellent insulating and fire-retardant capabilities. However, in recent decades, the federal government noticed escalating trends in cancer rates and respiratory health concerns with workers who handled asbestos. These trends triggered well-founded concerns that the general public could also be at risk.
Common Asbestos Applications
Loose-Fill Insulation for Walls, Attics, Roofs

Pipe Insulation

Duct Coverings

Ceiling Tiles or Popcorn Ceilings

Fire Door Panels

Furnace, Boiler Insulation

Drywall or Joint Compounds

Roofing and Siding Tiles (especially cement-based tiles)

Soundproofing Applications

Flooring Adhesives like Mastic

Electrical Wire Casings
Left undisturbed, asbestos poses little risk to property owners. Asbestos is not dangerous until it becomes airborne or until the material deteriorates and breaks down. Removal requires professional attention to keep both the person doing the asbestos removal and the building's occupants safe.
Many quality disaster restoration contractors invest in the training and equipment to handle asbestos abatement. Why? Certain disasters like fires or floods will disturb asbestos, and the restoration of a building can't continue until the asbestos is safely removed. Providence Restoration has the technicians and experience for full-service remediation after a fire or water damage emergency.
What Should I Do if I Think I Might Be Exposed to Asbestos?
Keep Children Out of the Area

Limit Traffic Through the Space

Don't Sweep, Vacuum or Dust Possible Debris

Call a Licensed Asbestos Abatement Company like Providence Restoration
Licensed and certified asbestos technicians have the appropriate gear and skills for asbestos abatement. They'll also know how to follow local, state and federal laws for the actual disposal of asbestos-containing materials.
Does My Homeowners Insurance Cover Asbestos Removal?
In general, insurance policies will not cover asbestos removal because, unless disturbed, asbestos doesn't pose a significant health risk. If home renovation projects reveal the presence of asbestos, you may want to proactively address the situation by having the asbestos removed by certified technicians. If your home or business experienced damage that exposed the presence of asbestos, ask your restoration technicians for possible alternatives to total asbestos removal. Sometimes, asbestos can be safely encapsulated at a lower cost than complete removal.